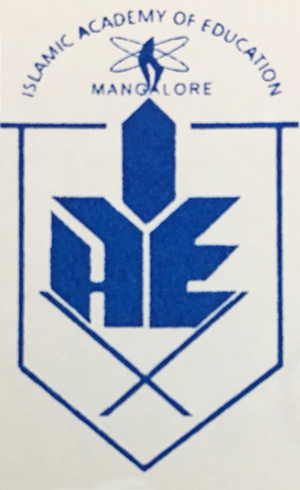 Islamic Academy Of Education (Estd. 1991)
The Islamic Academy of Education, established in the year 1991, is a philanthropic Muslim Minority Educational Trust, dedicated to the upliftment of socially, economically and educationally backward communities by establishing institutions of higher learning.
The establishment of the Islamic Academy of Education, marked the beginning of the groups' forays into the Healthcare and Education sector.
The Trust enjoys the patronage of the Yenepoya Group, under the leadership of its Chairman Yenepoya Abdulla Kunhi. The institutions managed by the Trust include, among others, Yenepoya Medical College, Yenepoya Dental College, Yenepoya Institute of Nursing Sciences, Yenepoya Nursing College and Yenepoya Physiotherapy College.
The Islamic Academy of Education launched its flagship venture, the Yenepoya Dental College, in the year 1992. It had its humble beginning in a small building – Zulekha Complex – in the heart of the market area of Mangalore, Dakshinna Kannada.
Catalysed by the hard work and foresight of its chairman and visionary, Yenepoya Abdulla Kunhi, the Islamic Academy of Education grew from strength to strength. A short but eventful span of 17 years has seen the addition of the Yenepoya Medical College, the Yenepoya Nursing College, the Yenepoya Institute of Nursing Sciences, and the Yenepoya College of Physiotherapy to its folds. All of which have been doing yeoman service by providing superior quality higher education to minority students in particular and other meritorious students of the state in general.
Dr R. G. D'SOUZA
Principal
Experience serves not only to confirm theory, but differs from it without disturbing it; it leads to new truths which theory only has not been able to reach - JEAN LE ROND D'ALEMBERT
At the Yenepoya Institute of Technology, engineering education is imparted by incorporating a good pedagogy and integrated programmes to create learning experiences with right interpretation of facts. Experiential Learning or hands on training is the key to quality technical education and this is clearly achieved at our institute with co-curricular programmes and laboratory facilities. Innovation and creativity are like peas in a pod and it is the inquisitive mind that has a hunger to gather more and more information, create a knowledge pool and use relevant content to experiment, create and innovate. Through project-based learning our students get an opportunity to look at a problem from different perspectives and look for solutions; which prepares them to combat the demands of the different industries/entrepreneurships
Our classrooms are aimed to provide for collaborative and comprehensive learning that would enhance the learning experience and prepare the students for challenging roles in the future. Therefore, we believe that there is a constant need for technical educators to update and upgrade. Our faculty also need to learn, un-learn and re-learn to remain contemporary and fill the need gaps in learning. Trained faculty with research oriented mindset are a part of our team which imparts technical knowledge to future ready engineering graduates
Education is about Learning for self and acquiring the wisdom of life. The definition of success can vary with perspectives. With success comes the attitude towards winning and spirit of achievement; and education should aim towards preparing the mind-set for excellence. Excellence can be achieved in various fields depending on an individual skills and capabilities.
Technological growth and business initiatives have provided a lot of opportunities for employment. Engineers play an important role in improving the standard of living of the society. Future Engineers are given education, and moulded at engineering institutions. As the head of the institution I assert that character building is an important area of growth along with excellence in multiple disciplines for my students. At YIT focus is on value-based learning, soft skills development, leadership training, the art of self-governance, crisis management and so on. Finally education is all about providing specialized skills and negotiating tools to the coming generation that can be used constructively for the betterment of mankind.